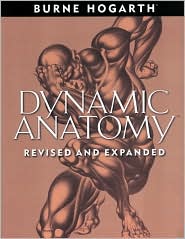 This is one hell of a good book.
Dynamic Anatomy by Burne Hogarth!
If you are serious in becoming a professional concept artist that focuses on character or creature design or simple an illustrator, you have to get this book. This book has helped me a lot. What you can learn in this book are the following: every single muscle in the human body, how muscles interact with each other, skeletal structure, correct proportion of both male and female bodies, as well as hands and feet. You will also learn how to draw bodies in perspective, how bodies interact with objects such as sofas, chairs, etc. This is important to learn so that the bodies can look and feel natural in their environments.